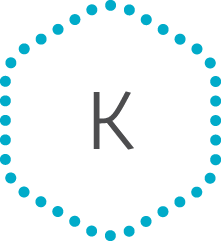 Klappo is on the leading edge of food and all it contains -- good and bad. This London-based startup is at the heart of where food/health/wellness applications long to be with regard to having better tools to serve the entire food and health application sector.
The Klappo technology platform has been built with the knowledge of many experts in the field of nutrition, semantic engineering as well as computer science. At the most basic level, this platform uses semantics to uncover the meaning behind the content of food ingredients. The advantages for food suppliers that "think out of the box" and app developers in the food/health/wellness world is tremendous because Klappo's platform allows these innovators to build tools that are more easily understood and widely accepted.
The Klappo product will not be used directly by the consumer, but rather it is expected that its (API) Application Programming Interface will become the "default" choice for the food and health application sector. What Klappo does is allow firms within the food/health app sector to have a larger database of food, which then allows for cross-referencing against dietary requirements. Thus far, Klappo has collected 130,000 barcodes from a variety of food products that are currently on store shelves with an additional 500,000 recipes and particular details of 60,000 food-like substances.
To learn more about Klappo, go to the
article
.